Winner: Garden or Landscape
Welsh + Major Architects for The Garden Project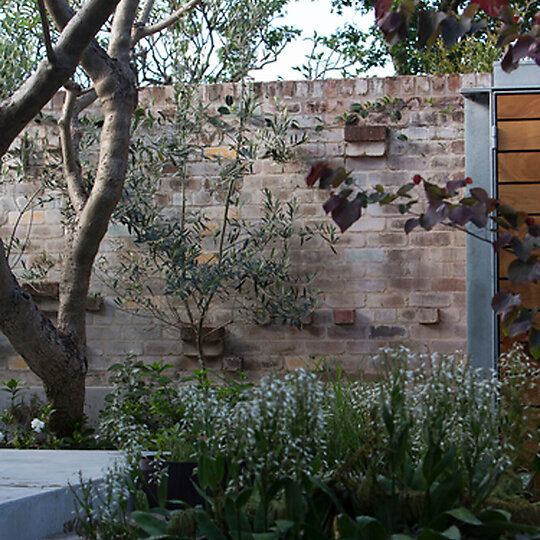 The Garden Project re-conceives a house to place the garden at its centre. A detached house isolated from outdoor space is transformed - connections re-established between internal and external spaces; incorporating a flexible garden room and garage, and reclaiming external areas to create a garden oasis in the inner-city.
Jury Citation
The placement of the garden at the centre of the site is integral to the success of this extension to a Sydney home. By shifting the focus onto the outdoor spaces, the architect has transformed the house into an inner-city garden oasis.
Instead of extending directly from the original late-Victorian house, an autonomous 'garden room' has been placed at the western edge of the site, bookending the garden to create a contained courtyard. The floor and ceiling planes, rather than the walls, define the interior of the pavilion. This creates a harmonious connection between this space and the loosely structured garden (with soft planting by Peter Fudge Gardens).
The new room is multifunctional – it can be used for extra accommodation, as somewhere for quiet reflection or as an entertaining space. An adjacent garage and carport allows the spaces to be used together as one larger entertaining zone when desired.
With the guidance of arborist Robert Hannan, significant trees were retained on site. The garden room wraps around the deciduous trees that provide protection from the summer sun, while allowing the winter sun to warm the internal areas. The choice of robust materials such as concrete, hardwood timber and galvanized steel will beautifully patina over time and recede into the garden.