Winner: Emerging Architecture Practice
Rob Kennon Architects for Goulburn Valley House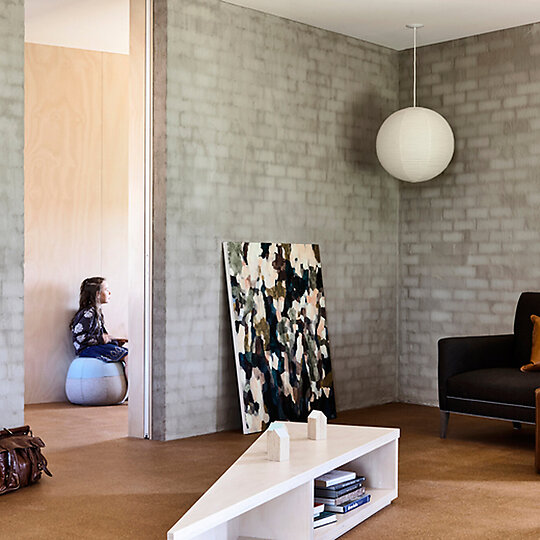 Set on the outskirts of a rural town in northern Victoria, this is a family home raised above the flood plain of a working farm. In a remote dry environment with little protection from trees, the design provides an adaptable building envelope set in the shadows of its own form.
Jury Citation
From beautifully detailed country homes (Goulburn Valley House) to a housing model that faces the challenges of increasing density in Australian cities (Clarence Houses), the body of residential work by Rob Kennon Architects is undoubtedly impressive.
Each project presented to the practice is executed with rigour and attention to detail, even those with a tight budget. The portfolio of interiors are warm and friendly, often using a layering of textures and an expression of structure for character and depth. Catering to the needs of each individual family, these homes are a pleasure to be in.
Although the practice has developed a distinctive aesthetic and approach, the unique sites presented to the practice are all taken as an opportunity to connect with a new context.
Since established in 2011, Rob Kennon Architects has demonstrated an uncompromiseed commitment to creating delightful spaces for living and the jury is excited to see what's next for this practice.