Winner: New House over 200 square metres
Tobias Partners for Deepwater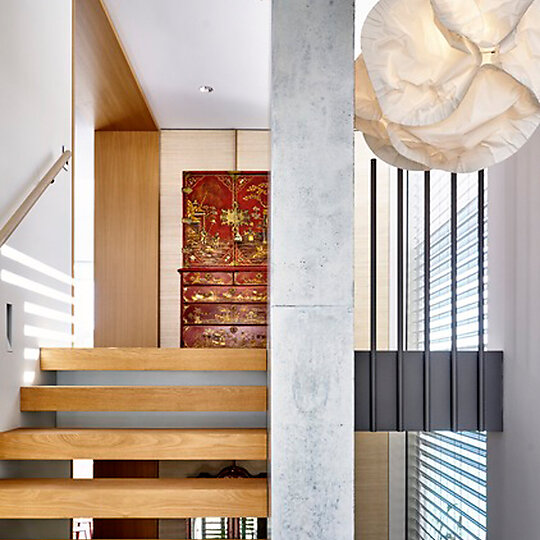 A contemporary merchant's house by the sea. Taking its cues from the tall, tightly clustered, medieval dwellings of Venice – which housed travellers and their treasures from foreign lands – this new house overlooking Australia's most iconic beach creates a relaxed backdrop for family life.
Jury Citation
Deepwater is a refined project that brings an understated elegance to its dramatic Bondi Beach oceanfront location. The multi-level off-form concrete structure is a delicate contextual response to the adjacent Art Deco and inter-war apartment buildings and can be occupied as a single house or easily split into two separate apartments to accommodate extended family or friends.
The jury was impressed with the handling of this difficult site, particularly in consideration of the local council's stringent planning requirements. The house is not overly ostentatious; rather, it is clever and efficient in its relatively modest configuration to deliver a clear vision and resolute architecture in the design concept of 'house as tower.' It responds with grace to the curious rugged, eroded rock base and established urban character. Detailing throughout is simple and honest so as not to get in the way of the spectacular sea views.