Commendation
Branch Studio Architects for Balnarring Retreat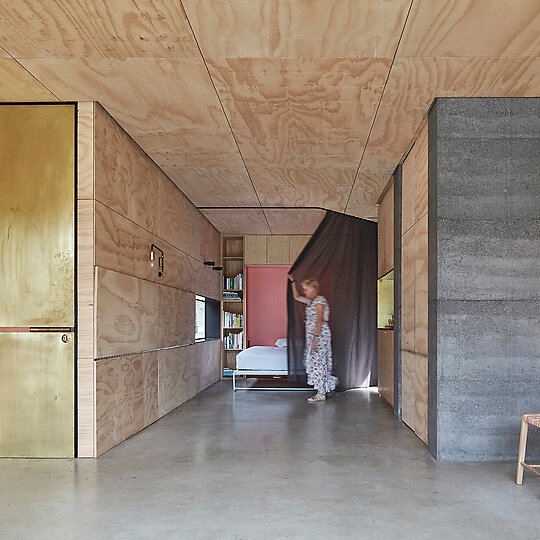 Required to switch between a nondescript 'studio' space and a functioning private residence all within the theme of retreat.
The space can be divided or united by low-tech components contained within the walls which fold to transform program.
Connection with nature is important... the birds, frogs, water, ducks and vegetation.