Winner: Emerging Architecture Practice
Edition Office for Point Lonsdale House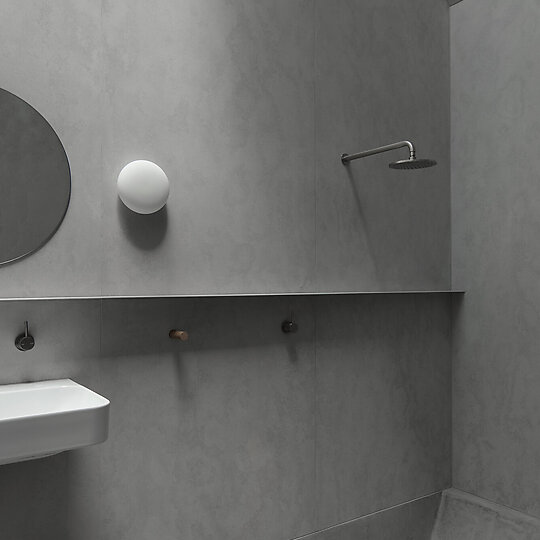 The Point Lonsdale House appears as four interlinked pavilions, each defined by its own vaulted roof form and which holds within it the separate functions of the home. The home celebrates material intensity, with every interior space having a complex relationship to a number of gardens and external living spaces.
Jury Citation
Founded in 2016 by Aaron Roberts and Kim Bridgland, Edition Office has already made its mark on Australian residential architecture. The practice's suit of projects embodies an inspiring merging of art and architecture, in particular, relating to an exploration of material expression, form and spatial practice. The work has a strong sculptural quality and boldness, and the purity of the deep design thinking is often illustrated in expressive model-making.
The poetry of the finished spaces is impressive. Projects such as Hawthorn House, Point Lonsdale House and Fish Creek House demonstrate a layering of screens and courtyards to connect inhabitants to the outside world with consideration and thoughtfulness. Whether responding to a suburban context or an impressive landscape setting, Edition Office takes cues from history and climate in order to anchor a building to its site.
The jury is keen to see this practice continue to grow and take on larger-scale projects, including some medium-density housing in Melbourne's inner-city suburbs.