Shortlist: New House over 200 square metres
Renato D'Ettorre Architects for K House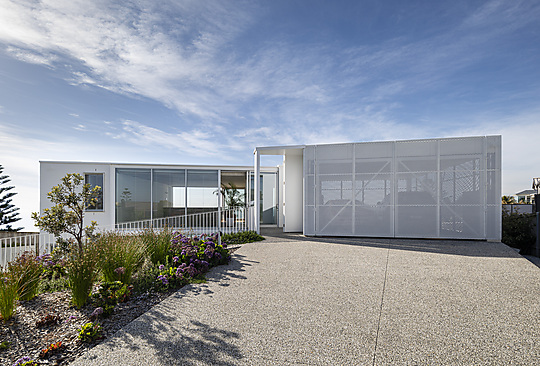 • K House is designed for place, functionality and beauty.
• Sunlight accentuates the splayed walls, shadows and deep recesses, contributing to a clear delineation of the form.
• With an authentic palette of brick, concrete, stone and glass, the white painted exterior complements the pared back elegance of the interior.