Winner: House in a Heritage Context
Kennedy Nolan for Westgarth House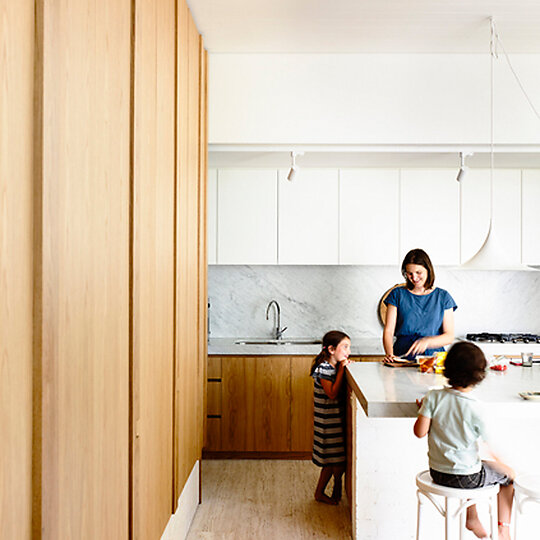 The project consists of rationalisation and renovation of the existing weatherboard Edwardian dwelling, a new north facing pavilion and an urban design approach which re-organises the entry sequence and establishes a division between public and private parts of the house. Program and form are realised using a consistent aesthetic approach.
Jury Citation
Set on a corner block with its frontage to the narrow dimension, the original configuration of this house ignored the site's long side boundary, the potential of space behind it and the desirable northern aspect. The insightful decision made by the architect to shift the entry to the long side of the site allows visitors to enter into the freer living spaces and provides a strong connection with the garden. This rationalizes the spaces in the early building as the more private and personal family accommodation.
Imaginative use of readily available materials and standard construction techniques have been applied to create this very successful example of a collaboration between owner, architect and a skilled builder. This well-crafted economical dwelling clearly provides an engaging and responsive family house and is a replicable approach to thoughtfully dealing with early heritage building stock.