Winner: House in a Heritage Context
Jackson Clements Burrows Pty Ltd Architects for Middle Park House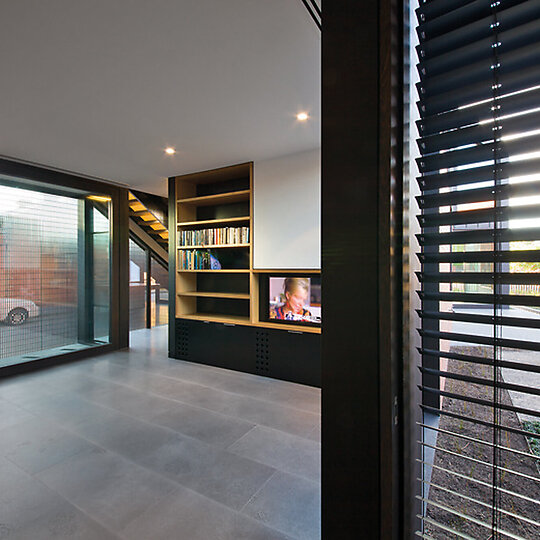 The Middle Park House is located on corner site surrounded by some fine examples of preserved heritage dwellings. Our response directly engages with the heritage context through its architectural form, detailing and materiality, while embracing the opportunity to explore the public/private nature of the corner site.
Jury Citation
This compelling contemporary building is the result of the joint efforts of client and architect. The project is outstanding in both planning arrangement and contextual 'fit.' The designers have deliberately chosen to not derive a solution utilizing obvious clues from neighbouring buildings, but rather to accommodate an extensive two-level program into what appears to be a single-storey volume.
This deft arrangement and management of the building form, its adjacent open space and prominent location have elaborated the essence of new building placement within Heritage Overlay and Special Building Overlay areas.
An uncompromising hold on the site boundary along the side street has maintained strong site definition and created spatial flexibility on the northern side of the new building. This building not only speaks of the private needs of its inhabitants but also successfully declares its place in the public realm at an urban level.
Skilful form-making, appropriate materiality and interior detailing assembled with a light touch are hallmarks of this heritage infill exemplar.