Winner: Emerging Architecture Practice
Curious Practice for Lambton House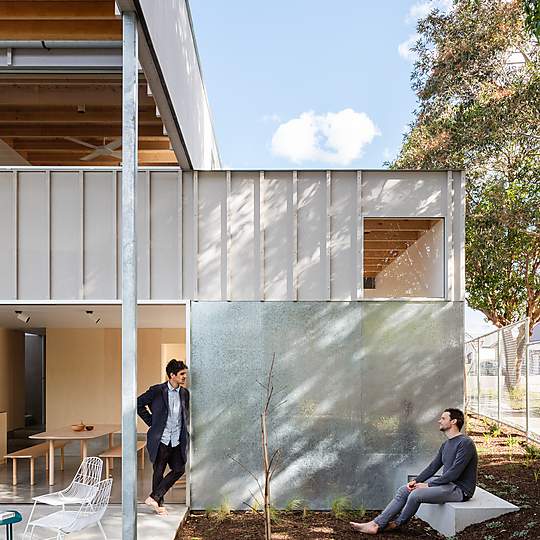 The small 55m2 footprint of the new dwelling responds to the modest budget by prioritising the living area's connection to landscape through large openings onto outdoor 'rooms' and gardens. Materials where possible are left raw and unfinished, reducing linings, finishes, embodied energy and cost.
Jury Citation
In 1961 José Antonio Coderch wrote of architects: "Let them work with a rope tied to one leg, to stop them from staying too far from the earth where they have their roots, and the people they know best, and let them stand on a solid base of dedication, goodwill and integrity."
It is this commitment to building the "living tradition" – which Coderch also suggests might still be within our reach – that sees Curious Practice, led by directors Warren Haasnoot and Greg Lee, recognized as a joint winner of this award.
The practice aspires to produce work that has the highest regard for the community in which it is made, resulting in unassuming yet delightful homes; homes that offer neighbourliness and connectivity to our streets and public places.
As testament to this aspiration, the jury found a prolific portfolio of houses that shun profligate spatial and material choices, and are instead imbued with intelligence, innovation and, of course, curiosity.